WHAT IS CREATOR ACADEMY?
Since most of you don't know me or my partner Kevin, I want to give you a chance to get to know us and our stories before buying. Watch the video below to see how we got started in this business and were able to scale our business from $0 to over 6 figures in 3 years. 
Watch Our FREE One Hour Training
Click below to join our FREE one hour training that goes over our top 6 secrets to traveling the world full time as a content creator. This will give you an inside look at the course and teach valuable skills that you can use to build your content creation business
Kevin Eassa & Danny Mcgee
Kevin Eassa has spent the last 7 years traveling all around the world all across Europe, Asia, South America, North America, Australia and Africa. 
​He has shot todays top music acts, worked with some of the biggest brands in the world, and managed teams of creators for multi million-dollar companies.
Danny McGee an adventure photographer and filmmaker who travels all around the globe taking photos and making films. He has worked with clients like Redbull, Google, and United Airlines. 
His goal is to not only share his vision of the world, but to inspire people to get out and explore it for themselves.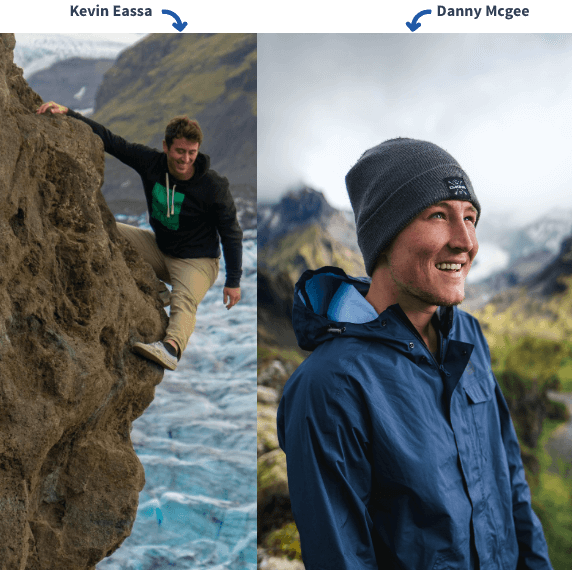 WHAT'S INCLUDED IN THE COURSE?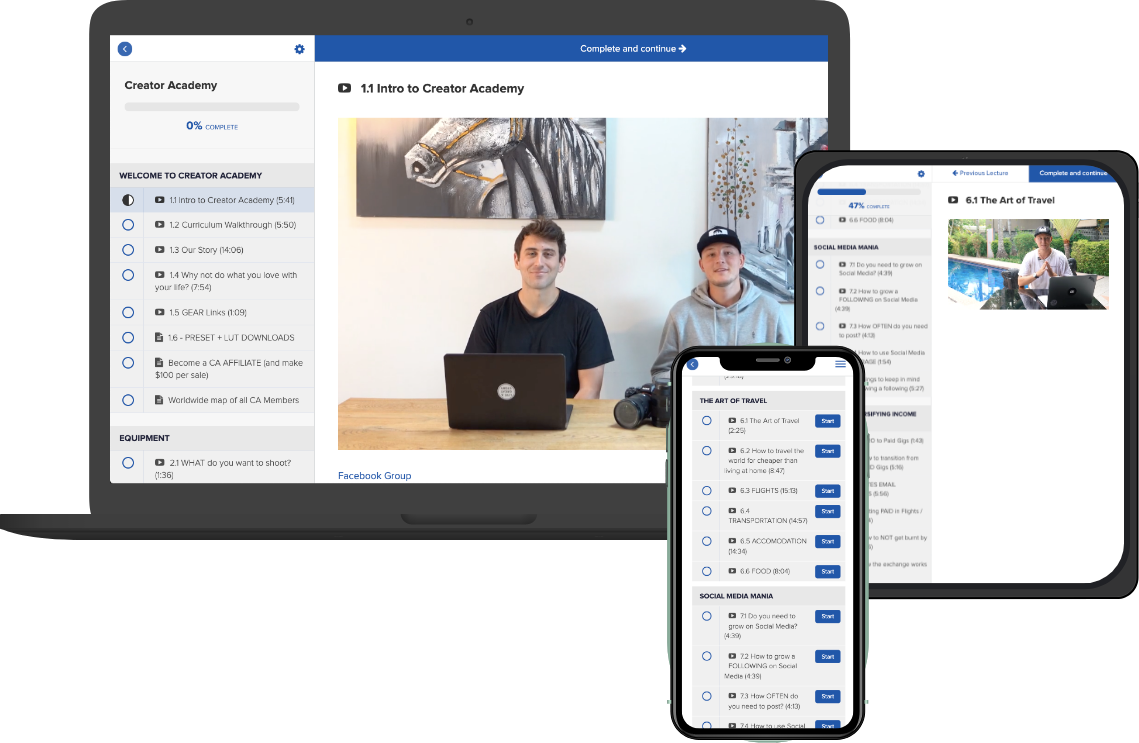 70+ VALUE PACKED VIDEO TUTORIALS ($997 Value)
This course covers EVERYTHING we did and currently do to start, run, grow, and grow our freelance videography businesses that allow us to travel the world full time, and get paid to do it. It is JAM PACKED with everything you need to know to build a successful travel videography / photography business! From camera gear, software, editing, presets, shooting techniques, getting brand deals, building passive income, to growing and outsourcing - this course is the only resource you will need to build a thriving freelance content creation business.
View the full course curriculum at the bottom of this page.
PRIVATE CREATOR ACADEMY COMMUNITY ($597 Value)
You will get instant access to the Creator Academy Members private Facebook group where Kevin, Danny and other students will be there to provide peer-to-peer support. Through this community you will be able to connect with likeminded people from all over the world. The questions asked in the group will be used to build out the content even further.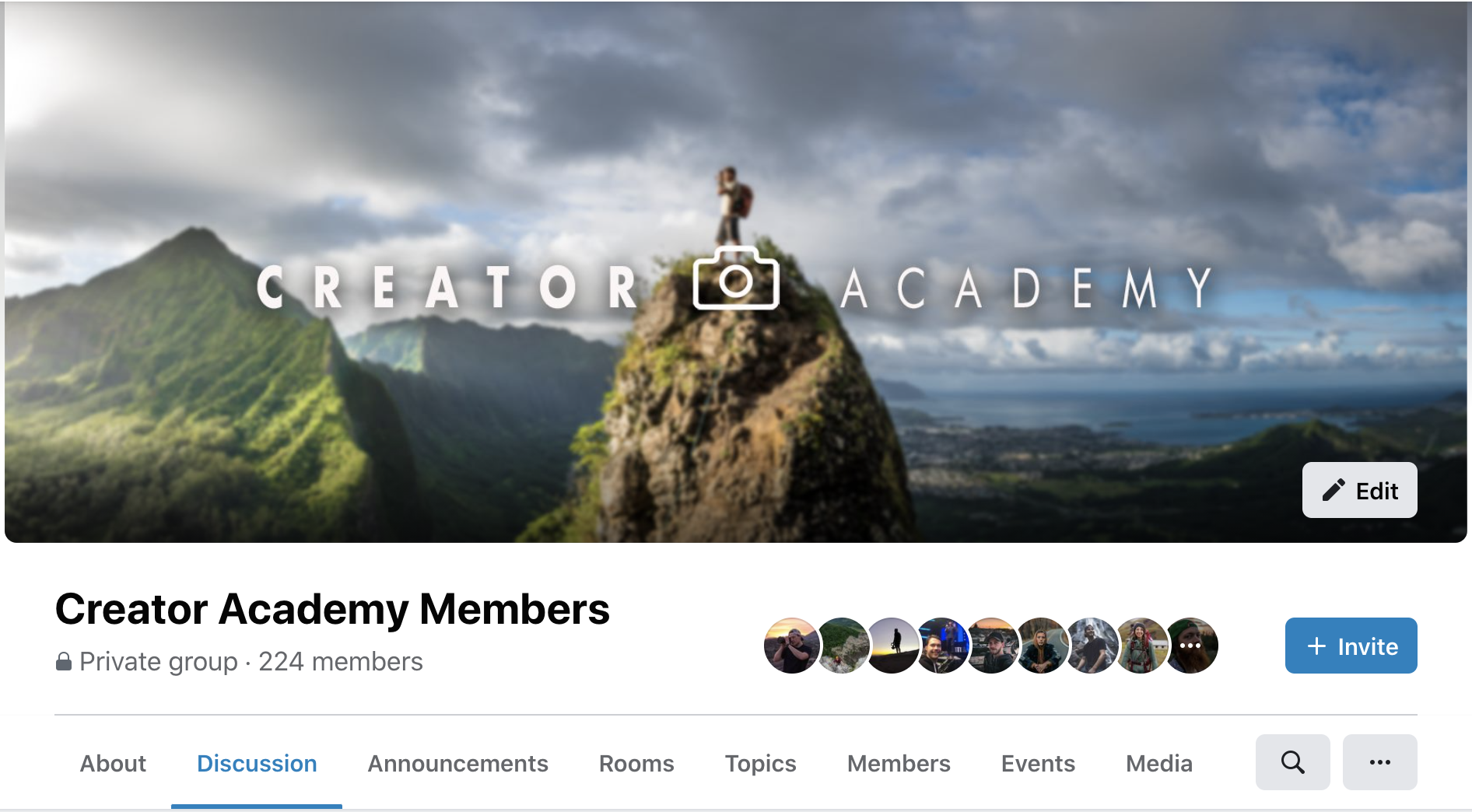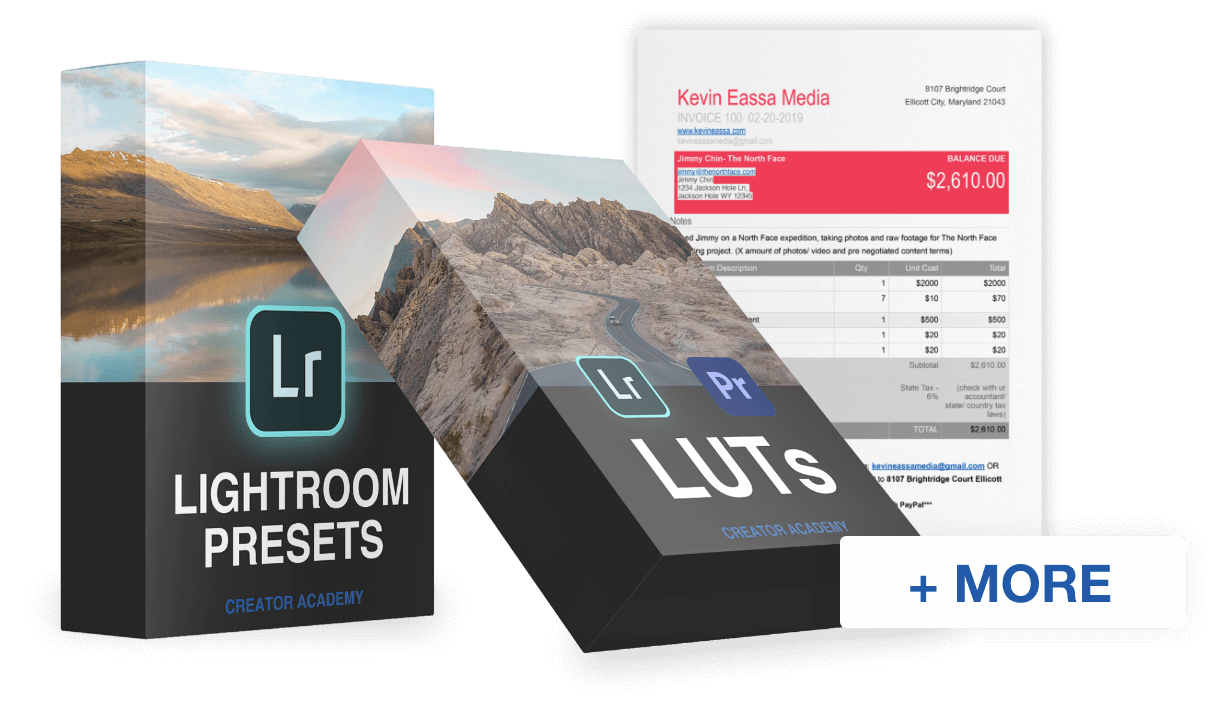 Raw Photos, Presets, LUT's, Templates, Media Kits + More ($399 Value)
Download raw photos, presets, templates, media kits, and everything we use to run and grow our businesses! We even walk you through exactly how to set up your website! 
Are You Ready To Be Our Next Success Story?
The Creator Academy program is home to over 300+ content creators and travelers! When you become a part of this program, you are being welcomed into a community where you can succeed, make lasting relationships, and connections to help you on your journey!